Want To Look Bigger?
Bulge Enhancing Underwear Is The Answer…
It's simply not accurate to say that guys don't care about what they wear. Everyone does, including both men and women. However, one thing is certain and it's that guys have a modest sensitivity to one very specific topic. That's about how big their package looks and actually is. If you're worried about that, and it's perfectly normal if you are, here's some great ideas to solve that and make that bulge in your crotch a bit more eye-catching.
The point of choosing the best underwear that makes you look bigger is that it has to be completely free of gimmicks and uncomfortable styles. I'll cover some basics later in this article that a have a specially designed structural pouch. That keeps your balls in place while simultaneously pushing your dick and balls outward and giving your entire bulge a nice lift. You'll see the proof for yourself and trust me, it makes a huge difference.
So with all of that in mind, I present to you, a complete guide to making your bulge look much bigger by choosing the right underwear.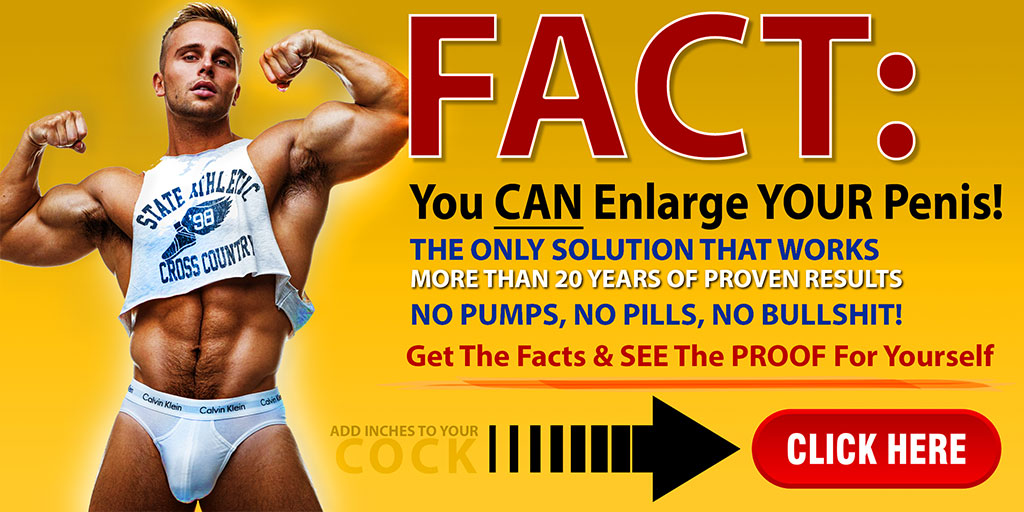 The Key to a Bigger, More Impressive Bulge
Improve And Enhance Your Bulge Immediately
What's A Bulge Pouch Or Ring Used For In Men's Underwear?
Choosing The World's Best Bulge Building Underwear
The Biggest Step Toward A Larger Bulge
Underwear sags and your balls do too. We all have that problem. Well, at least half of the planet has this problem, yes we're talking about men. If you're female, this doesn't apply obviously, so go look at something else. Some men are born well hung and so a large bulge isn't an issue for those lucky guys. They irritate me but hey, you work with what you've got, right?
But it's tough out there for the rest of us because you simply shouldn't underestimate the significance of a nice bulge. A bulge in your underwear tells the world what you're packing and yes, it matters. It teases you just enough to entice you, yet shows you just enough to convince anybody looking that you're somebody they want to know. I'm here to tell you a secret about how to really show off that bulge. You probably already figured that out and because you're on this website, what you're packing in your underwear probably means a lot to you. I guess that's pretty obvious, right? Perhaps the answer isn't bulge-enhancing underwear at all but, before I reveal this secret and transform your life forever, and most importantly, the apparent size of your package, keep reading …
Enhance Your Bulge Fast
Wear the best bulge enhancing men's underwear, it doesn't get any faster or more obvious than that. If you want to be really technical, we can break it down even more. The only thing I recommend is that you want to get something that makes you look and feel as sexy as possible. I mean you don't want to be wearing something that looks like it either comes from the Victorian era or a barnyard, right? It's not enough to just choose the best underwear that makes you look bigger, you want to look and feel better too.
There's a couple of things to keep in mind of course. I mean, if you really want to know the science behind bulge-enhancing underwear, I can share that with you too, just remember, that bigger package, it's addictive. So here's what to know: You want to make sure you can slip your balls into a nice, supportive, and comfortable fabric pouch. There's no point wearing something that's uncomfortable. You want underwear that's holding your balls high and tight so they don't flop around all day slapping against your thighs (Although quite honestly that sounds like a wonderful problem to have). Without the best men's underwear, your junk will be subject to gravity and dangle between your legs, and that will leave you with a minuscule bulge and much less confidence. The best men's bulge increasing underwear, on the other hand, raises your nutsack up and away from your taint and proudly showcases them front and center. This larger bulge underwear is the equivalent of of a bra for your balls, get it? And when your balls are securely in front of you, pushed up and held securely in place instead of dangling out of control, your bulge will increase three times as big, more less but perhaps even larger. You'll have to see for yourself but I'm 100% confident that once you check out your underwear bulge before and after, you'll thank me.
The World's Best Bulge Building Underwear
I want to see you wearing the best men's bulge boosting underwear ever made. Well, if you're in the mood of course but if you really want the best bulge, you'll need the best bulge boosting underwear for the job – It could be briefs, boxers, bikini – and of course comfort and style is important, so let's make sure you're covered in a wide-range of fabrics, materials, colors and patterns too. As you might have already guessed, nobody knows and appreciates cock more than gay men so we'll also include some brands that focus on that marketplace, but that doesn't mean you have to be gay to choose the best underwear for the job. In fact, you might have already guessed, if you want the sexiest, best looking and best bulge enhancing underwear, ask a gay man. Therefore we'll include some brands that cater to that stylish dick obsessed demographic as well.
Best Men's Underwear On Sales And Cheap Deals
It sounds crass but we all love the word cheap. We all love the chance to get underwear on sale and save money with the best deals possible. That doesn't mean you have to choose some crappy store like Walmart or risk counterfeit items on Amazon however, you can save a lot of money working with traditional, boutique retailers as well. Cheap doesn't mean bad, it just means you're not stupid and like I said, everybody loves a good sale and if you can save on men's under, why wouldn't you. Here are the top destinations for men who want the best bulge enhancing underwear choices at the very best prices…
Best Men's Underwear Brands You Need To Bookmark Now
#5 DIQ Wear Men's Sailor Trunk Sexy Package Enhancing Ring Underwear – Best ring underwear for making you appear larger.
Pros:
For restroom breaks, the front pouch is simply and completely removable.
The underwear has a stylish and comfy cut.
It includes a C-ring for boosting and lifting.
Cons:
The waistline is too low on the body.
The last item is a pair of boxer brief trunks with a C-ring. This C-ring enhances and lifts your package like no other. So, needless to say, I'm evaluating one of the greatest men's underwear bundles.
These underwear have air vents to keep you cool and comfy. They are also highly dependable in terms of offering additional assistance. To be honest, the profile enhancement section speaks volumes.
This style should be in every underwear collection. Because of the front pouch, it's a wonderful addition. It accommodates every aspect of you. And the fact that the boxer brief trunks are so snugly fitting can only indicate one thing. The bulge is ideal for persons with moderate endowments.
#4 GudanMens Bulge Enhancing Bikini Underwear – Best seamless underwear for making you look bigger
Pros:
The elastic waistband is low-rise and comfortable.
Underwear is completely seamless.
The seams and overall workmanship are excellent.
Cons:
The color of the fabric bleeds a lot in the wash.
Another bulge-inducing item is low-rise bikini panties. This pair of bulge-enhancing pouch underwear is made of stretchy nylon and spandex. Both are also long-lasting. The waistline is also stretchable and pleasant.
The seamless technical design of the underpants works in your favor here. There are no tags to interfere with itch-free comfort.
The underwear has the same backside as modern sports cut briefs. That is, complete coverage is supplied. In terms of covering, the front pouch is adequate. to absorb and support your substantial endowments
What else do you need when your underwear is breathable, supportive, silky, and dries quickly? You want your bulge to be bigger, right? The pouch of the bikini underwear is pretty effective. When it comes to increasing and improving your size down there.
A current pair is also an excellent choice for folks who spend a lot of time standing and crouching at work. It keeps your package upright and out of the way. Even if you happen to become a little excited during the day! So there's no need to worry about complete discretion.
#3 Rounderbum Men's Package Enhancing Padded Trunk – Best trunks for making that bulge really stand out
Pros:
Push-up and cushioning pouch has two functions.
The padding can be removed.
The underwear is light and comfortable.
Cons:
The size runs small, keep that in mind when purchasing.
The best huge guy package attractiveness booster is on display here. Rounderbum is a men's underwear design company. They are very popular for substantially improving the appearance of your merchandise. The underwear has a pouch that serves two purposes. One is to help you get up. The alternative is to evict your valued items.
The padded and contoured cup creates a natural appearance, which boosts confidence. Also, to make you appear well-endowed. Let me also point you that you can easily remove the bag padding if you so desire. This means that washing it separately is not necessary.
Expect loudness, support, and definition from every Rounderbum creation. After all, each of their styles includes a carefully constructed compartment. This is ideal for raising your genitals. Also, to add greater heft to the region. And here's the best part: this isn't even the finest part. The most appealing feature is that the undergarments conform to various body forms. This indicates a better fit.
#2 Lapasa Men's Modal Boxer Briefs Bulge Enhancing Pouch Trunk Underwear – Best boxer briefs for a bulging package
Pros:
The most comfortable bulge-enhancing boxer briefs on the market.
To avoid unpleasant pinching, they lift and separate.
A soft, smooth seam down the center provides supportive cupping.
Cons:
Underwear seems a little tight.
Let me begin by talking about how soft and comfortable the fabrics utilized are. Modal is derived from European beechwood. It's incredibly light and natural, similar to cotton. Furthermore, the cloth feels cool against the skin. In addition, it is silky and smooth to the touch.
However, I believe you are more concerned with the pouch design. Because bulge augmentation is a top priority here! Am I correct? In that situation, the U-shaped pouch might come in handy. This type of structure provides extra area for your huge private parts. Needless to say, boxer briefs increase your self-esteem. Regarding your "manhood" down below!
The seams and waistline are also very comfortable. Both are both pleasant and long-lasting. If you're thinking of pulling or scratching, think again.
Finding such a customized fit, in my opinion, is difficult. Lapasa created this bulge pouch underwear based on men's physiological structure. This explains the 3D cut and the straightforward yet ergonomic design.
What matters most is that these boxer briefs fit nicely beneath your balls. And that without over-elevating them. At the same time, they form a large, comfy, and supportive pouch for the rest of you down below. If you ask me, the bulge is everything but disgusting.
Editor's Choice #1 YuKaiChen Men's Briefs Low Rise Bikini Bulge Enhancing Underwear
Pros:
The silky smooth material allows for ideal cupping.
Even huge parts can fit in the pouch.
Underwear that is both breathable and silky.
Cons:
The butt end is slightly larger than you might anticipate.
Did you ever anticipate to find underwear that makes you look bigger in the form of a low-rise bikini? If not, make this your first. These bulge-enhancing low-rise bikini underpants for men are exactly what you've been looking for. Supportive, lightweight, moisture-wicking, soft, breathable, and comfy.
The front pouch has plenty of room for your larger items. Simultaneously, the front design incorporates seams that do all of the boosting activity. A super-stretchy, thick, and silky elastic waistband complements the pouch.
The back design offers complete coverage. Exactly like current sports briefs! Furthermore, the underwear has no tags. So you won't have to cope with vexing problems like tag itch or chafing.
What I like best about this pair is how soft the cloth feels against my skin. That you will undoubtedly enjoy the feel and fit of the underwear throughout the day. They are, without a doubt, at ease. However, the low-rise bikini is really breathable down there. Despite wearing the underpants all day, there will be no wetness.
The light and airy portion, as well as the bulge-enhancing quality, have the most impact. You're likely to buy multiple pairs of these YuKaiChenBriefs Low Rise Bikini Bulge Enhancing Underwear.
The Ultimate Buyer's Guide to Selecting Underwear to Make You Look Bigger
Before I go any further, let me state unequivocally that Enhancing men's underwear merely improves the appearance of your package. That is, it does not actually increase your size down there, it only makes it appear larger. So if you're expecting any of these underwear to actually give you a bigger dick, that's not going to happen.
Instead, men's package boosting underwear makes you feel good about your size. Simply by giving your bulge a nice enhancement. The design allows it to lift and push your box out. It does not, however, make it appear larger. The bulge booster is delivered by the push-up and lifting effect.
Now that you're aware of this, let's go into some specifics.
How Do Men's Enhancing Underwear Seams Differ?
So, how do you tell the difference between conventional underpants and those that improve your appearance? The answer to this question is straightforward. Extra seams and stitches are used in the creation of men's boosting underwear.
But doesn't this introduce chafing into the equation? In that situation, you must ensure that the extra stitches are flat-locked. Only flatlock seams eliminate the risk of chafing. In fact, tags should be abolished entirely. Because they, too, detract from the itch-free experience!
Underwear that makes you appear larger should be both breathable and comfortable.
Assume you've discovered underwear that makes you appear larger. But what good is this pair if it isn't comfy and wicks away moisture? Who wants to wear undergarments that are constricting and moist throughout the day? Furthermore, chafing becomes an unavoidable part of the experience when your underwear fails to wick away sweat.
The textiles utilized in the construction account for the majority of the comfort and breathability. Nylon and spandex are the two most pleasurable materials. In terms of elasticity, these two textiles are likewise pretty excellent.
Make sure your underwear is light and thin. In terms of comfort, your manly area shouldn't be too confining. You don't want to wear undergarments that prevent you from doing daily movements without having to adjust them every time. Uncomfortable or tight-fitting underwear is also harmful to one's health.
Underwear Styles That Make You Look Bigger
What kinds of underwear improve the look of your package? C-ring underwear and underwear with unique enhancement pouches have been shortlisted in my reviews. They are available in bikinis or mankinis, boxer briefs, and trunks.
Each style does a fantastic job of raising your profile. They've been meticulously designed to make your products stand out. Your package can be compressed and lifted using the specifically designed pouch. And it does it in such a way that the bulge between your legs is unavoidable.
In the case of C-ring underwear, the ring enhances and lifts. There are also padded pouches to add to the bulge. And, in most cases, this padding is detachable.
These styles are not at all uncomfortable to wear all day. Is the underwear designed with a flat front? If so, your enormous endowments will obtain the desired bulging boost.
The Crotch Obsessed Conclusion
The science of improving underwear is complex. It's because so many underwear companies falsely claim to enhance the appearance of your assets.
Furthermore, there are other choices available in the form of padded pouches, push-up briefs, and so on. The list is getting longer and longer. As a result, the challenge of selecting an ideal pair of underwear that makes you appear larger becomes even more perplexing and challenging.
The best thing you can do is keep one critical factor in mind during the purchasing process. It's ideal for supplying the bulge booster as long as the underwear has a U-shape material put within the pouch. This structure both holds and lifts your package upward and outward. The style is also airy and comfortable.
This is the best package-enhancing solution I can offer you. YuKaiChen Low Rise Bikini Bulge Enhancing Underwear is the product. These underpants, in my opinion, are the greatest for providing that much-needed boost. And without making it appear as if you're trying too hard.
Furthermore, the pair is really comfortable and of great quality. But, more crucially, the bulge-enhancing underwear's pouch is well-made. It also has the capacity to handle your entire shipment.
Furthermore, the underwear wicks away moisture. It's so soft against your skin that you won't even notice you're wearing it. No matter what underwear you choose to make you look bigger and have an enviable, sizable bulge, you can be assured I completely endorse everything featured in this article and I think you'll agree, size matters.